Custom Luxury Home Building team
with over 350 years of combined experience
Mark Lecy
Mark is President of Lecy Bros. Homes and coordinates all construction operations from site orientation to final completion of the home. He is supported by a highly skilled group of craftsman.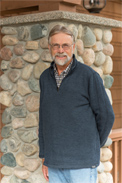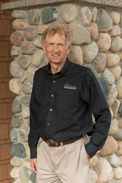 Roy Lecy
Roy is responsible for home sales and finance. Lecy Bros. builds from the client's architectural plans or plans we develop together with the homebuyer. Roy works closely with new homeowners during the planning and pricing process, to ensure the project meets the client's budget and fulfills their dreams.  He is involved with the project from start to finish.  He will also assist in finding a lot that meets the requirements of a homeowner.
Andy Johnsrud
Andy is responsible for new home sales as well as major renovation projects. He works with homeowners on design, pricing and construction of these projects and has over 26 years of experience.

Kevin Johnson
Kevin is responsible for remodeling sales and has over 20 years of experience in the industry. He works with homeowners on design, pricing and construction of their remodeling projects.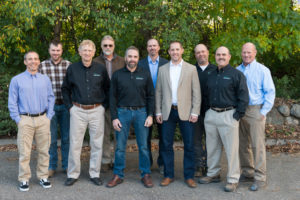 Project Managers
Responsible for the day-to-day coordination of each project. The Project Managers work closely with Lecy Bros. clients to ensure expectations are met, details are managed and the project is completed on time as planned.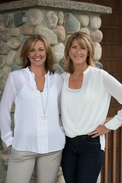 Interior Design and Selections
Sharing their expertise in current design trends, product knowledge and bringing a cohesive design plan together; Victoria Michaelson and Suzanne Claiborne work closely with homeowners on interior solutions and helping with product selection that meets the client's expectations.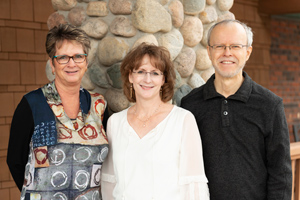 Office Support
Andrea Casper is our office manager. Her responsibilities include the day to day office management, as well as preparing contract documents, processing and distributing change orders.
Linda Houser is our accounting manager and is responsible for all accounting and payroll functions, and working with customers, banks and title companies for construction draw payments. Thomas Houser assists her.
Mike Mann is responsible for purchasing and managing the bidding process to insure your home is price competitive.