The bodies of water making up the land of 10,000 lakes offer unlimited natural beauty, year round recreation and a high demand for waterfront property. As a lake home builder, Lecy Bros. strives to create structures that make the most of a lakeside location.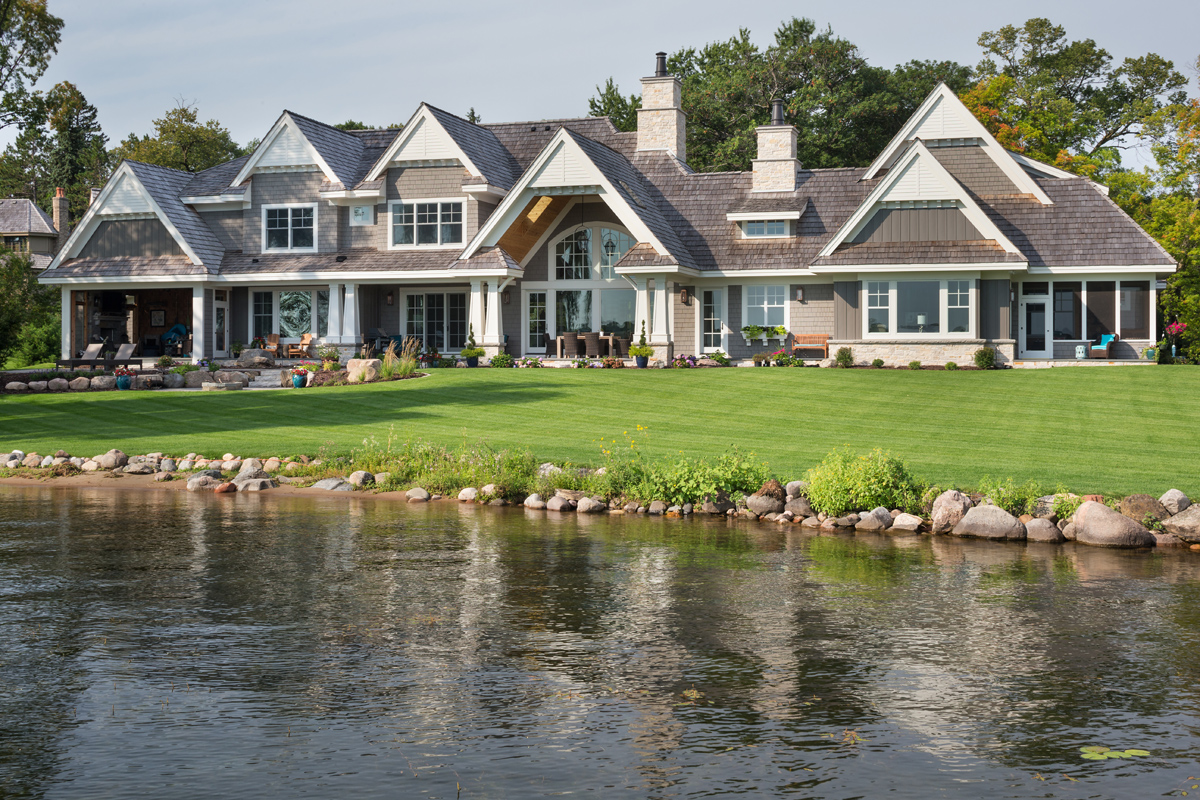 Expert advice and construction for your lake home
Our years of experience in building exceptional lake homes gives us expertise in determining not just where to build, but how to build a home that is uniquely suited to living on the water. From the technical aspects that are essential to structural integrity and longevity such as evaluating soil borings and flood plains, to understanding each jurisdiction's building restrictions. There are also aesthetic considerations like lot function and lake access. We have the knowledge and local expertise to ensure a successful build and an ideal result.
Prioritizing lake home scenery
Each of Lecy Bros.' custom lake homes is designed to maximize visual exposure to the lake. We put the priority on:
Creating spectacular views from each room in the house, not just the common areas
Making the space user-friendly and emphasizing the special functional aspects that are necessary for a lake home
Emphasizing transition areas
Crafting entertaining spaces and outdoor living areas that capture the spirit of the lake
The allure of the lake isn't just for those who live at the lake full-time. Secondary homes built on water offer a way to get away from it all while still feeling totally at home. We've completed stunning lake homes throughout the state from Lake Minnetonka, to the St. Croix, Brainerd Lakes area and Lake Vermillion.  Our team will be with you to build in any part of the lakes region.